Oscar Peterson was known for his virtuosic arrangements written for the trio.
Check out this bluesy line from his arrangement of "Tangerine" from the Album "Affinity."
Enjoy!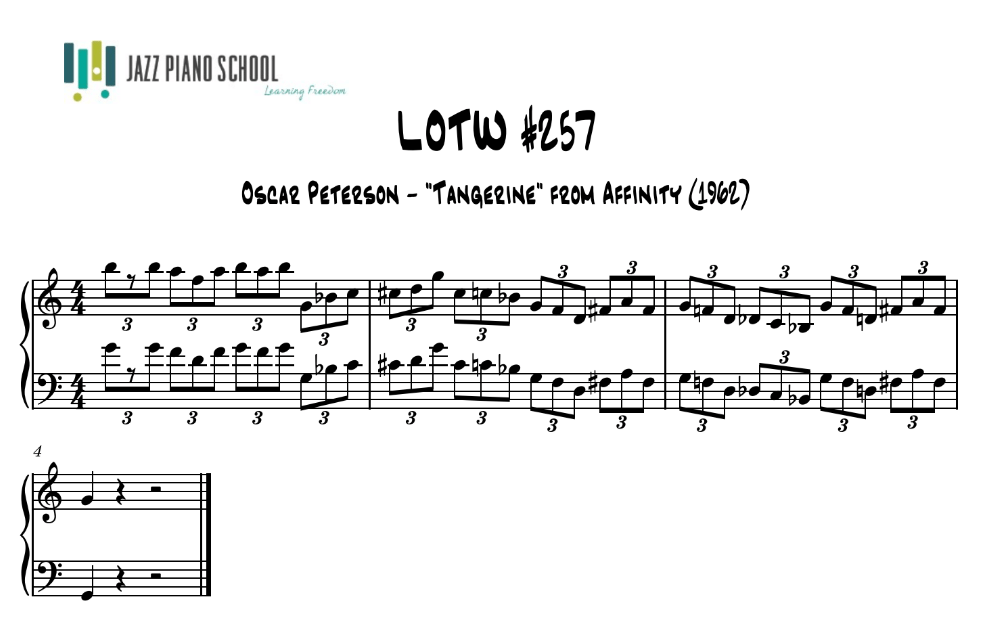 If you have questions or suggestions for a Lick Of The Week you would like us to do, please leave them in the comments down below.
Happy Practicing!