Thelonious Monk Plays Duke Ellington is on of Monk's classic albums.
He provides his own take on Duke's music and demonstrates his unique jazz piano style.
Check out his intro on Ellington's famous tune "It Don't Mean a Thing."
Enjoy!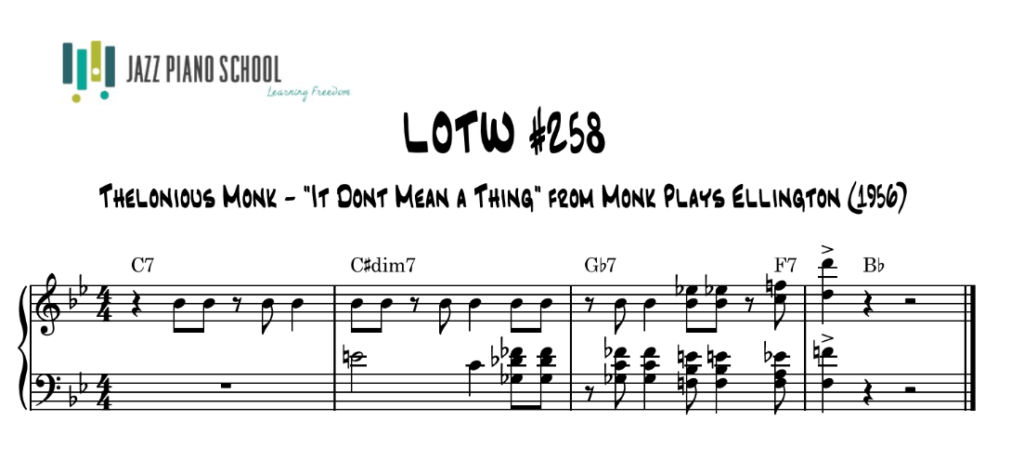 If you have questions or suggestions for a Lick Of The Week you would like us to do, please leave them in the comments down below.
Happy Practicing!