Finally Achieve The Jazz Piano Freedom You've Always Wanted
(With Courses and Membership Options from Jazz Piano School)
All Specialty Courses Included with Lifetime Elite & Monthly Membership
These mid-sized courses are for hyper focused learning on the nagging topics that we all seem to need more help with. These courses also target the topics that aren't quite necessary to learn how to play jazz but are of interest to some students. They dig deep, provide you with organized strategies and methods you can implement immediately, and ultimately help you get fast results.
Are you sick of trying to learn improvisation from general statements like…"Just feel it". It's time to up your improv skills!
Do you love the blues but struggle to get that actual gritty, dirty, soulful sound that you're looking for? Look no further.
Want to provide solid, interesting and lush support to vocalists, and soloists? This specialty course will do just that and more.
Want to improve your solo piano method and learn how to quickly play new, lush sounding jazz standards with ease?
Interested in the older styles of jazz piano? Up your stride and ragtime piano today with this brand new specialty course!
Learn the two hand voicings, harmonies, movements, solo piano style, LH voicings, RH improv and more of the great Bill Evans.
Who doesn't want to play Christmas Jazz? Learn all the classic Christmas Jazz Standards you need to wow at the holidays!
Are you a ballad lover? Discover the hidden secrets that the pro use to arrange ballads and make them sound beautiful!
Get the 20% of Brenden's most successful education systems will provide 80% of the results you're looking to achive.
(All 21 Mini Courses Included with Lifetime Elite & Monthly Membership)
These mini courses are meant to give you easy and clear education that you can implement quickly to make progress. They're not long and drawn out and they're very simple to learn and apply. These are our 9 most popular. Pick and choose the ones you want or become a monthly member and get access to over 20+ mini courses.
The 14-Day Jazz
Standard Blueprint
Learn a systematic process that will teach you exactly what steps you should be going taking every time you learn a new tune. 
The Complete Voicing Strategy Part 1
Stop copying random voicings and follow an organized and structured voicing plan to successfully implement into your playing!
How To Use Upper Structure Triads To Add Extensions
Start creating the ultimate jazz sound by using upper structure triads and extensions to quickly bring color to your voicings!
6 Must Know Voicings & Setups To Comp Effectively
These 6 voicings & setups will give you the exact structures you need to ensure you're getting a rich lush sound every time.
4 Must Know Reharms To Reharm Like a Pro
The 4 most important reharms you need to learn to start reharmonizing melodies, chords, and tunes like a pro.
Blues Basics To Set You Up
For Success
These small blues nuggets will have you getting the rich, blues sound you've always wanted every time you sit down to play.
The Bebop Improvisation
Equation
Learn the simple equation of Bebop Improvisation that can be quickly learned through the clear steps in this mini-course.
How To Start Improvising
With Chord Tones
Start having fun with improvisation today! Learn how the most important foundation element to set your improv up for success!
The Two Hand Voicing Building System
Learn the systematic process for creating amazing sounding two hand voicings in all registers that can be used on any tune!
(All Playbook Courses Included with Lifetime Elite & Monthly Membership)
These Playbook Courses are meant to deliver a compact, easy and fast way of learning the crucial step by step learning items needed to excel at different jazz categories. The learning lessons contained in these Playbook Courses will help you see the full path in order to master each topic as well as provide you with the MOST important education so that you're not wasting any time when making progress.
One single tune can take on a number of different stylistic approach? Learn what to choose and how to execute inside.
Improvisation can feel nebulous, confusing and overwhelming. Find out the necessary and simple steps needed to master improv.
Extensions in jazz are like colors to a painter. Learn how to create amazing jazz sounds and atmospheres inside.
Ear training doesn't have to be difficult and boring and you certainly don't need to be able to hear everything. Here's why.
Want to create that gritty, soulful, dirty sound of the blues in your playing on command when you sit down to play?
The intimate and slow atmosphere created by the ballads are extremely alluring. Here's how to perfect them in your playing.
Want to learn how to create your OWN voicings with a systematic process that you can use forever? Find out how inside.
Solo piano can seem like rocket science because of all the hats we need to wear. Here's exactly what you need to focus on.
Isn't it terrifying to think you may be wasting time and getting worse with your practice? Let's put an end to that right now.
Reharms are great for making tunes your own or spicing up changes, but how do you do it? Learn it all inside.
Interested in playing with a group or comping for yourself in solo piano? Find out everything you need to know inside.
6 STAGE, SUCCESS PATH CURRICULUM
(Included with Lifetime Elite & Monthly Memberships, PLUS, All Access To Specialty, Mini, and Playbook Courses)
700+ lesson and practice videos, organized into 6 stages that allow you to finally follow a clear, step-by-step road map without guessing and wasting your time searching endlessly for the information you want. The Main Curriculum Success Path and Lab Area of our membership is exactly what you need to achieve success and finally play jazz piano the way you've always imagined.
Ready To Make Jazz Piano Easy? Become A Freedom Learner Today!
Activate Your Membership Today For Instance Access To: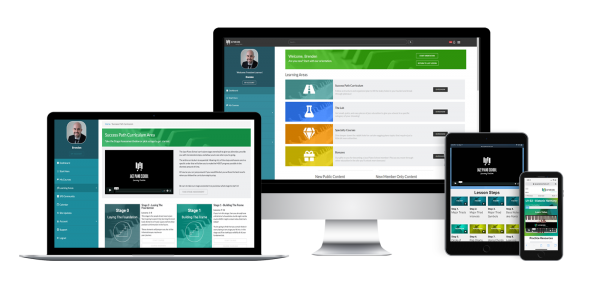 LIFETIME ELITE MEMBERSHIP
(Our highest membership level with lifetime access to all courses and education inside for one easy payment.
Plus, all new courses and educational releases completely free.)
Are you ready to fully commit to achieving your jazz piano dream? If so then our Lifetime Elite Membership is definitely for you. Simply put, get access to everything inside of Jazz Piano School forever. Our full 6 Stage Success Path Curriculum, all Specialty Courses, all Mini Courses, lifetime community access, and even the new courses we release in the future with one simple payment.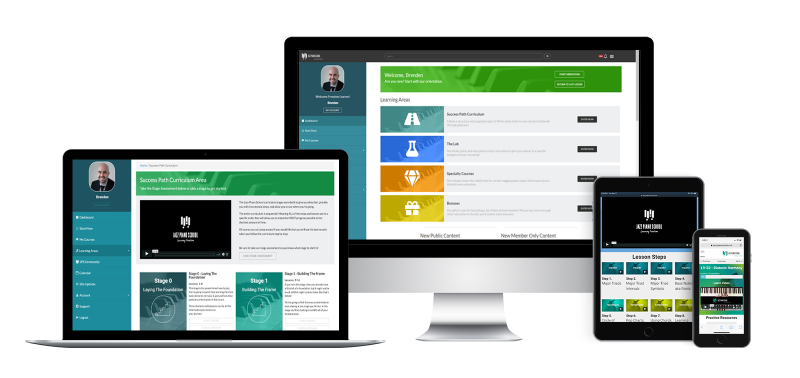 30-DAY, FULL MONEY BACK GUARANTEE...ABSOLUTELY NO RISK ON YOU AND NO QUESTIONS ASKED!
At Jazz Piano School we have a FULL, 30-day money back guarantee. Our only mission is to help you achieve jazz piano freedom so if you are unsatisfied or unhappy in anyway, shape, or form, simply let us know and we will FULLY refund all of your money, no questions asked.