"Afternoon in Paris" is a tune wirtten by John Lewis, one of the most underrated jazz pianists.
He was a longtime member of the "Modern Jazz Quintet."
He composed many standard tunes, including "Old Milestones" and this one "Afternoon in Paris."
Here is an original version in 1949.
Enjoy!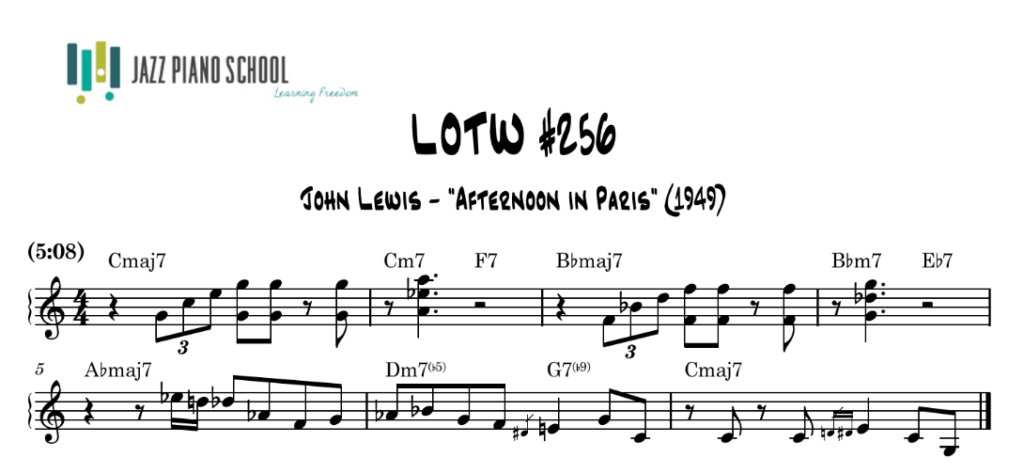 If you have questions or suggestions for a Lick Of The Week you would like us to do, please leave them in the comments down below.
Happy Practicing!