"Very Early" is one of Bill Evans' most harmonically adventurous compositions.
The original recording features a relaxed waltz tempo, however this live version from Montreux in 1970 is played at a brisker pace.
Bill kicks off the solo with a triplet solo break in the key of C major.
Check it out!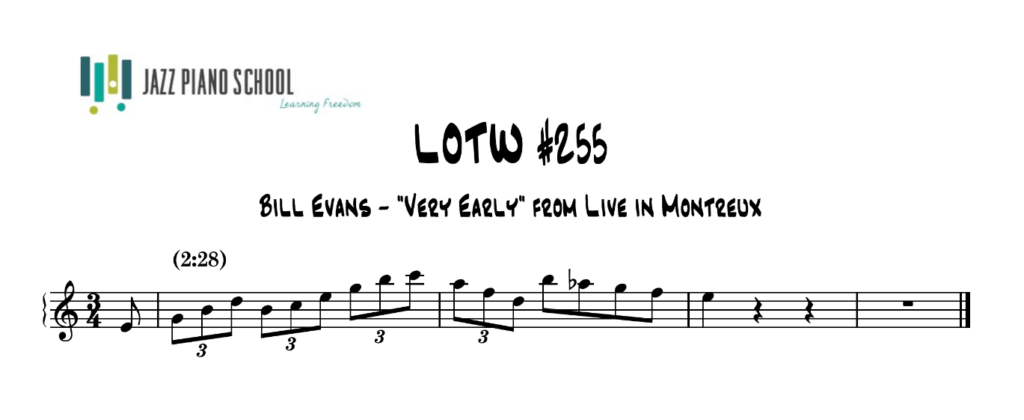 If you have questions or suggestions for a Lick Of The Week you would like us to do, please leave them in the comments down below.
Happy Practicing!