Herbie Hancock often has some handy devices which he uses to easily get around the keyboard.
Here is one from "Toys" off his album "Speak Like a Child."
Enjoy!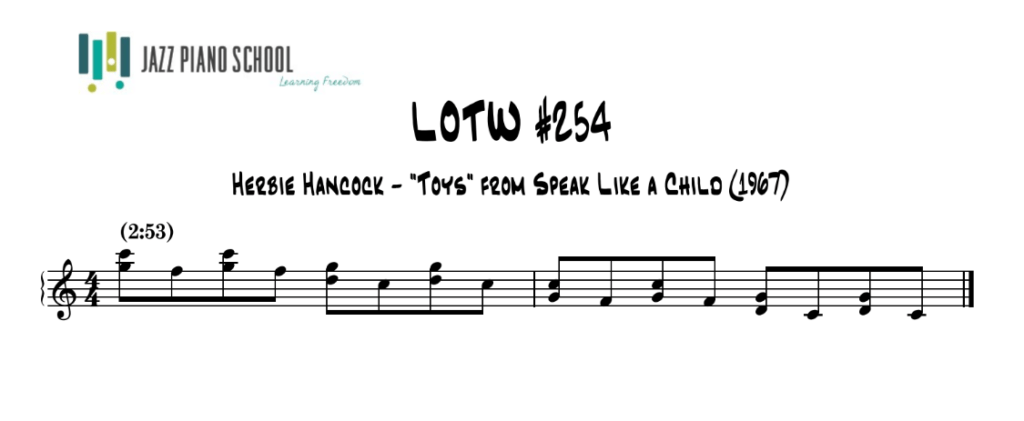 If you have questions or suggestions for a Lick Of The Week you would like us to do, please leave them in the comments down below.
Happy Practicing!