Oscar Peterson's trio was known not only for their fantastic swing feel and burning tempos, but also for their knockout arrangements!
Here is an intro Oscar plays on "You Stepped Out of a Dream" from the album Tristeza (1993) which features 4 and 5-note block chords. For a tutorial on these type of chords, check out our recent podcast number 253!
Enjoy!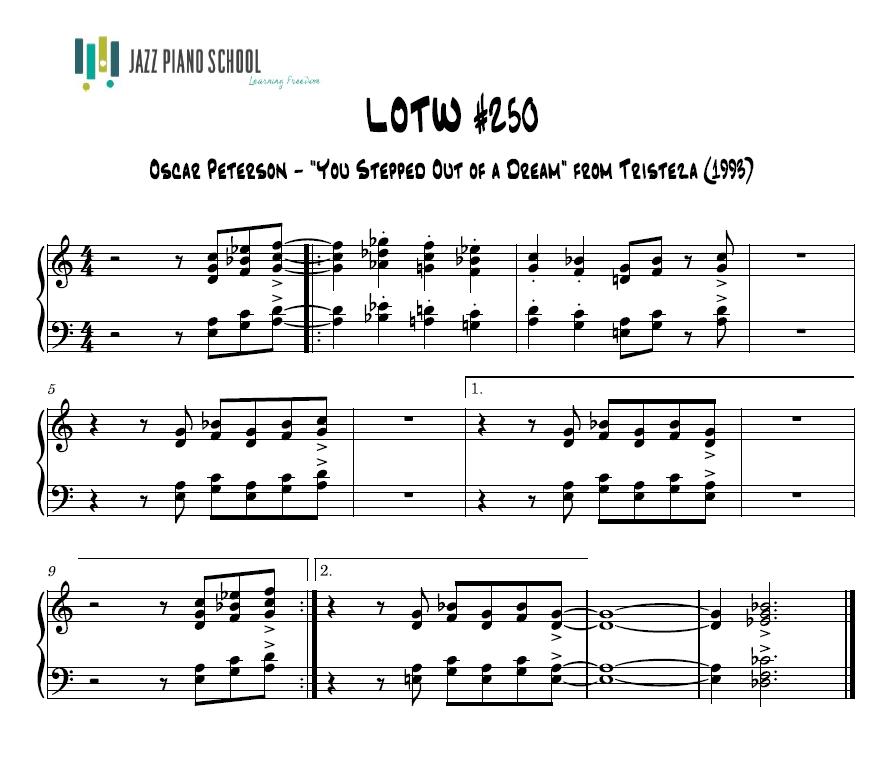 If you have questions or suggestions for a Lick Of The Week you would like us to do, please leave them in the comments down below.
Happy Practicing!