Following last week's LOTW, here is a taste of Oscar's solo on "You Stepped out of a Dream" from the album Tristeza (1993).
This whole solo is killing, certainly worth checking out!
Enjoy!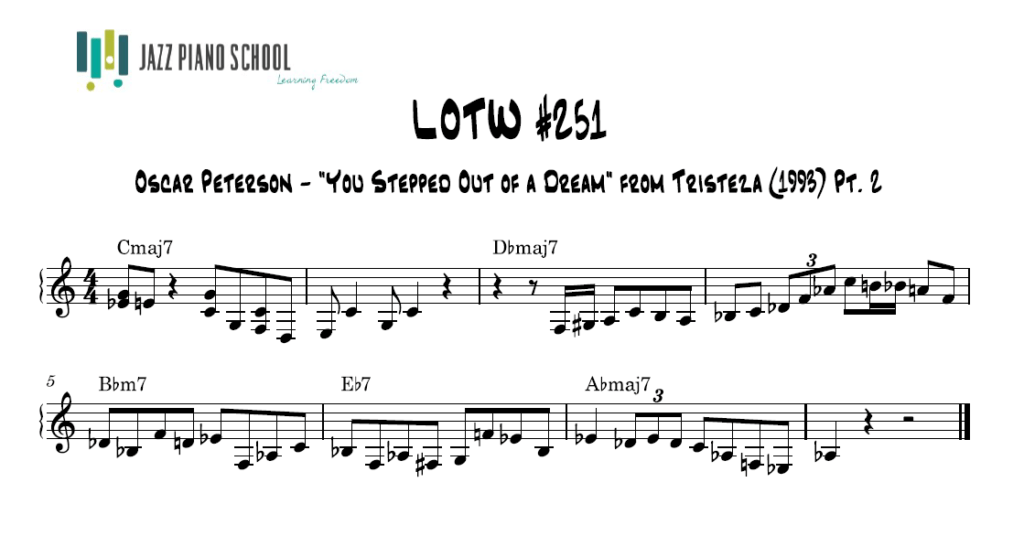 If you have questions or suggestions for a Lick Of The Week you would like us to do, please leave them in the comments down below.
Happy Practicing!