This LOTW comes to you from Bud's seminal album, "The Genius of Bud Powell" (1956).
This is a classic jazz standard, and incorporates both major and minor vocabulary. See if you can keep up with Bud on this one!
Enjoy!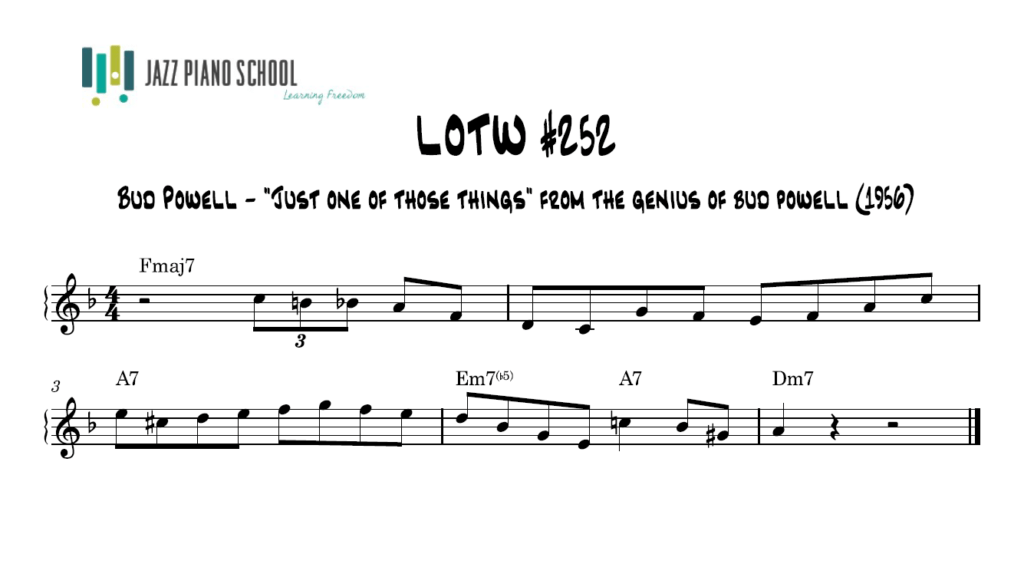 If you have questions or suggestions for a Lick Of The Week you would like us to do, please leave them in the comments down below.
Happy Practicing!