[content_band inner_container="false" class="mas" border="none, top, left, right, bottom, vertical, horizontal, all" padding_top="0px" padding_bottom="0px" bg_pattern="" bg_image="" parallax="true" bg_video="" bg_color="#EAEAEA" bg_video_poster=""]Ballads can be tricky to play over because they are going so slllowwwlllyyy. What do you do to spice things up? Listen to the way Wynton Marsalis phrases his lines in this ballad recording I took when I was in college at the New School University. It's an amazing texture to have available to use. Instead of holding out long lines with his horn, he actually plays very simply short lines and ends them with a short articulation. It's as if he is talking through his trumpet and putting periods at the end of all of his lines. I hope you enjoy this. If you have questions please feel free to comment and I will do my best to answer. Enjoy!
Wynton Ballad Phrasing
Short articulated lines
Play faster lines over the time.
Don't get stuck in the quarter note.
Play around with rhythmic phrases over top of the slow and steady pace.
Release to some longer held notes to resolve
I separated the phrases because he is playing out of time slightly.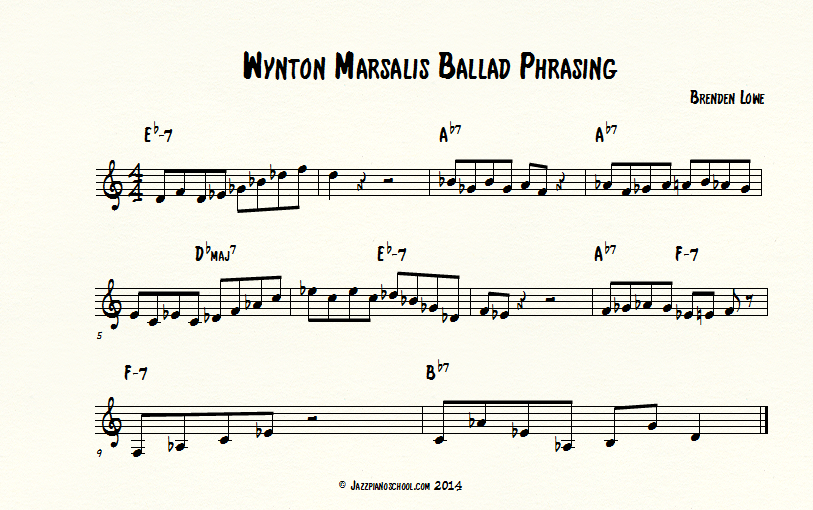 Here are the changes to the song!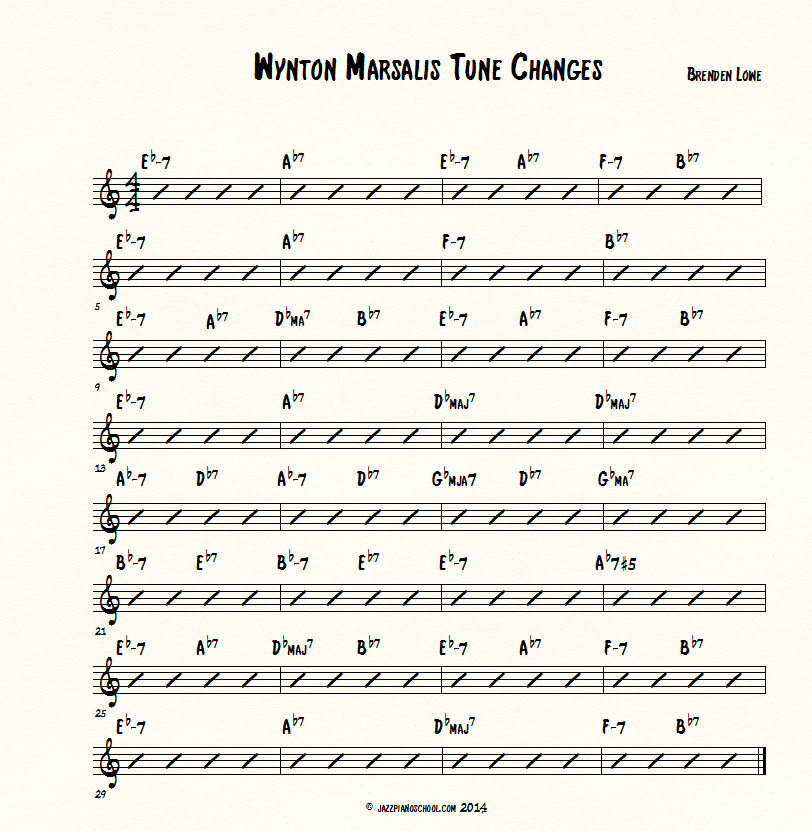 If You Enjoyed This Episode…
Please share it! All you have to do is click on one of the buttons below.
Also if you wouldn't mind leaving a review in itunes. It only takes a second to help the show increase in the rankings!
Thank you for all your support!