[content_band inner_container="false" class="mas" border="none, top, left, right, bottom, vertical, horizontal, all" padding_top="0px" padding_bottom="0px" bg_pattern="" bg_image="" parallax="true" bg_video="" bg_color="#EAEAEA" bg_video_poster=""]Rhythms are what music is all about. Without them we would waiting on chords forever. They create the feeling inside of you that makes you want to dance, or tap your foot, or move your body. With the harmonies from the last episode combined with the rhythmic concepts from this episode, you got a 1-2 punch at your fingertips!
5 Rhythmic concepts to add!
#1 Half notes in the right hand.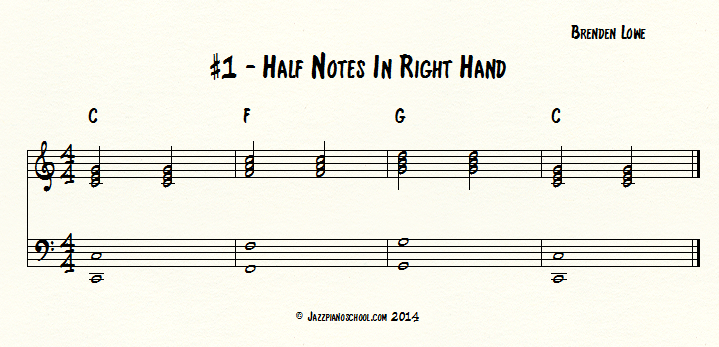 #2 Eighth note anticipation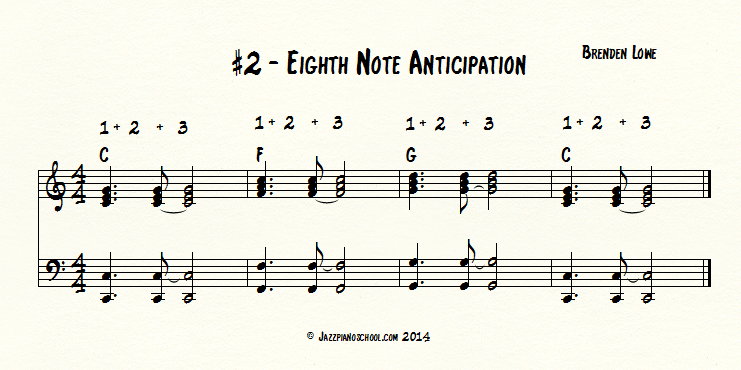 #3 Left hand plays 5th on beat (2+)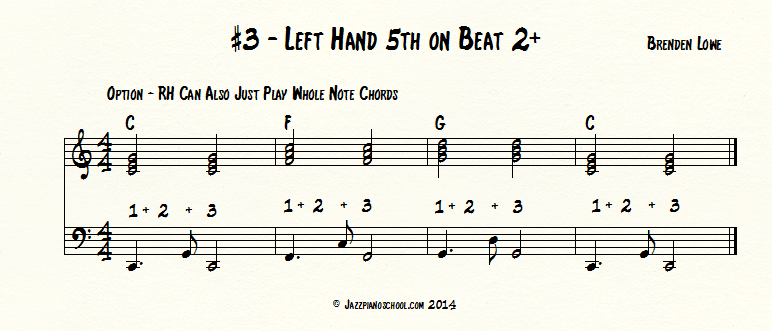 #4 Left hand plays 5th on beat (2)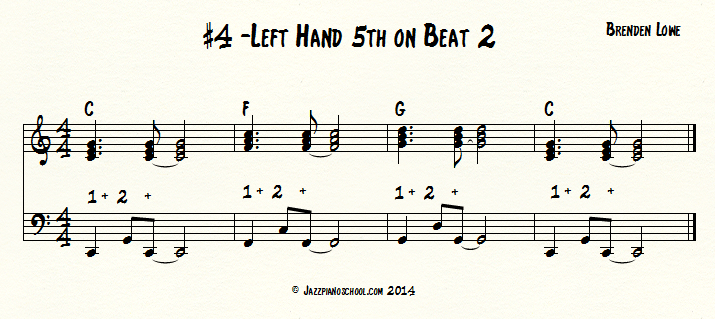 #5 Right pulses quarter notes for rock feel!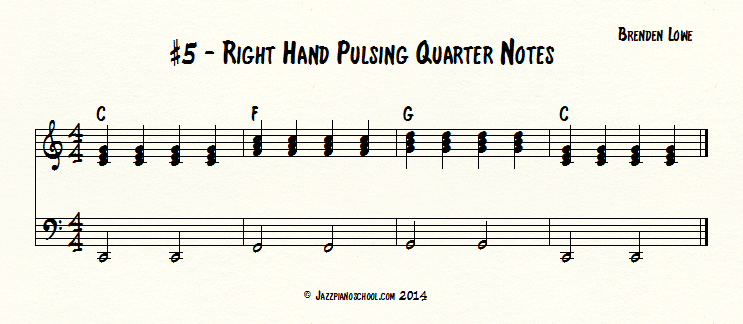 If You Enjoyed This Episode…
Please share it! All you have to do is click on one of the buttons below.
Also if you wouldn't mind leaving a review in itunes. It only takes a second to help the show increase in the rankings!
Thank you for all your support!
(Note: Do you want to start learning more about jazz piano in a way that's organized and structured? Are you looking for a starting point? If so, check out our FREE beginner guidebook to get the scoop!)