In this episode, I talk about how to actually play charts.
I know some of you are thinking, "FINALLY!" 
I talk about reading chord changes, how to decipher how many beats per chord change, and what slash chords are. 
There is a lot more to playing pieces, but this is the first place to start so you will actually be able to hear the harmonies of the piece. 
I guarantee it will make you feel pretty good to be able to hear the tune!
Playing Charts: KPI's (As my old, corporate boss used to say, "Key Point Indicators")
Look for the chord symbol; is it major or minor? Play an inversion of the chord.
Play the chord for either 4 beats or 2 beats.
RH plays chord, LH plays roots ( bass notes).
Voicelead inversions
*IMPORTANT NOTE: I made a mistake on the podcast! I said it was one chord per bar, but the first two chords are in the first measure and the last chord is in the second measure by itself.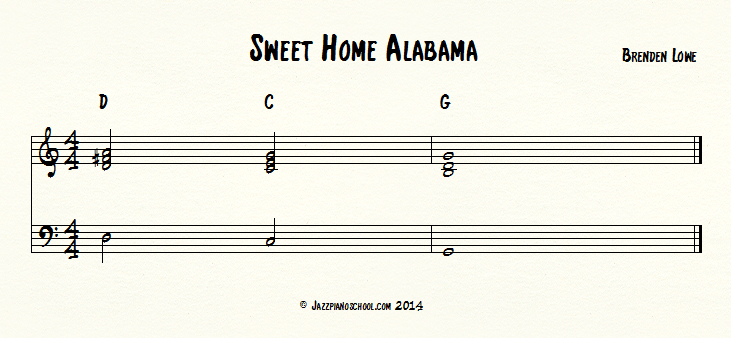 If You Enjoyed This Episode...
Please share it!
All you have to do is click on one of the social media buttons at the top of this page. 
Also, if you enjoy all the free jazz piano education we release on a weekly basis, you can show your support by giving the podcast a 5-star rating on iTunes. 
Click Here To Give A 5-Star Review on iTunes!
Once you get to iTunes, simply click on the 5 stars to the left and leave your rating. 
We appreciate your support!