In memory of Gary Peacock after his recent passing, here is a lick of the week featuring the trio with Keith Jarrett from their album "Still Live" (1988).
Gary starts off with an animated solo, and Keith picks up where he left off with this winding lick.
Rest in Peace Gary!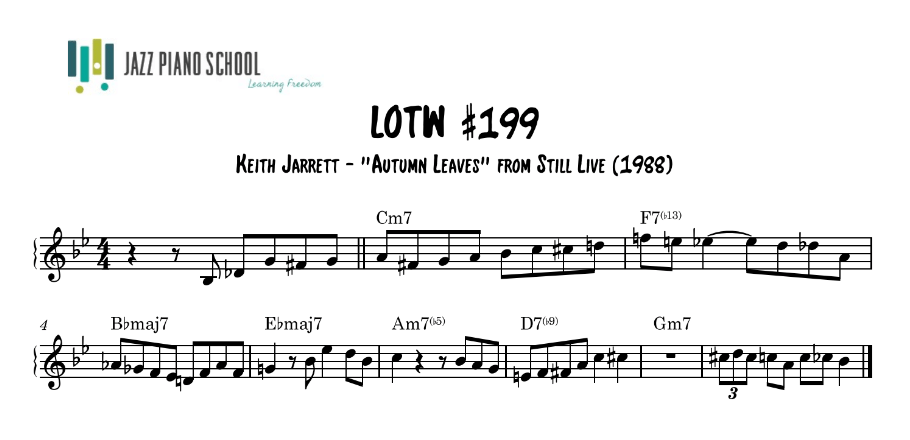 If you have questions or suggestions for a Lick Of The Week you would like us to do, please leave them in the comments down below.
Happy Practicing!