In honor of our 200th Lick of the Week, we figured we'd pull out all the stops for this one!
Cory Henry's solo from Snarky Puppy's "Lingus" from the album We Like it Here (2014) has gone down in history as one of the best.
Here is his Rhodes intro with notation.
Enjoy!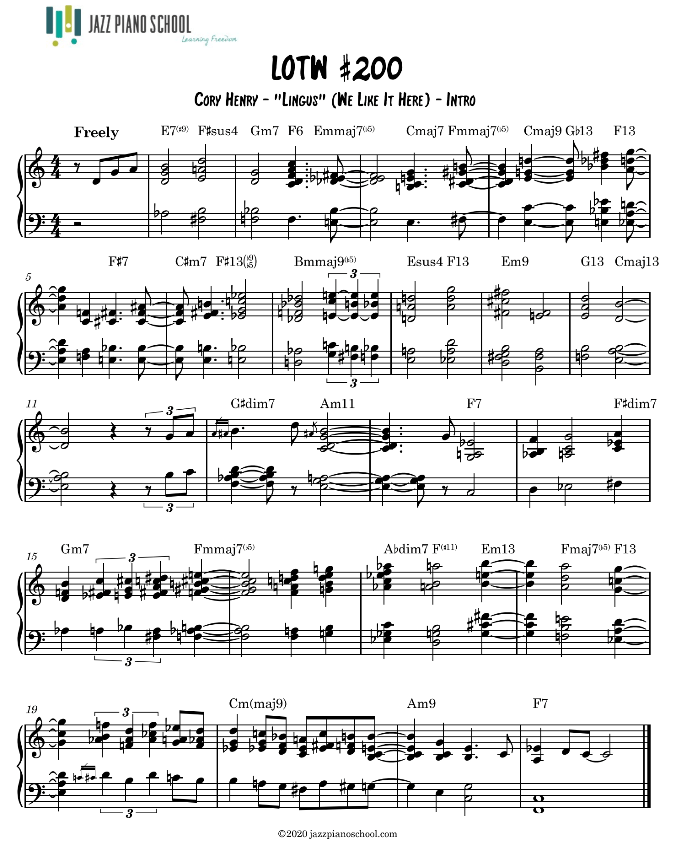 If you have questions or suggestions for a Lick Of The Week you would like us to do, please leave them in the comments down below.
Happy Practicing!