Miles Davis has been responsible for either creating or taking credit for many of the jazz standards which we know and love to this day.
"Solar" is no exception, and the album Walkin' (1956) by the Miles Davis Quintet has several of these notable jazz standards.
Horace Silver was a great pianist and sideman in his own right, and executes the chord changes of this song to perfection.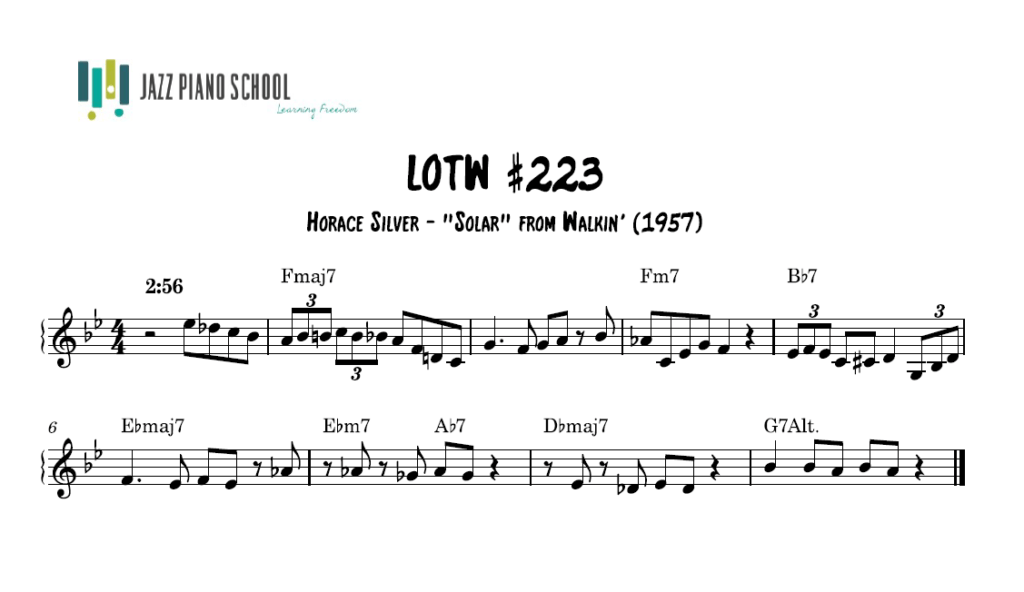 If you have questions or suggestions for a Lick Of The Week you would like us to do, please leave them in the comments down below.
Happy Practicing!