Here is a classic opening line from "Woody 'N' You" off Ahmad Jamal's classic album Live at the Pershing (1958).
Ahmad's trio stylings have made this album one of the classic jazz trio recordings of all time, evident in his melodic prowess and joyful swing feeling.
The trio really shines on this particular track, enjoy!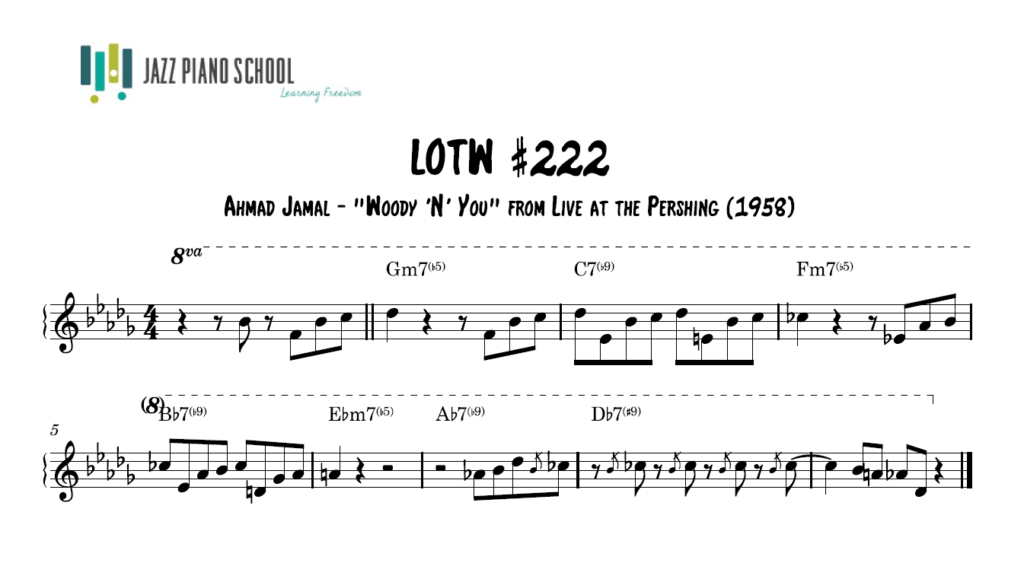 If you have questions or suggestions for a Lick Of The Week you would like us to do, please leave them in the comments down below.
Happy Practicing!