Count Basie was a master jazz composer and arranger.
He was known for his iconic intros, often in the high sparkly register of the piano.
Here is a famous intro by the Count to his tune, "Corner Pocket."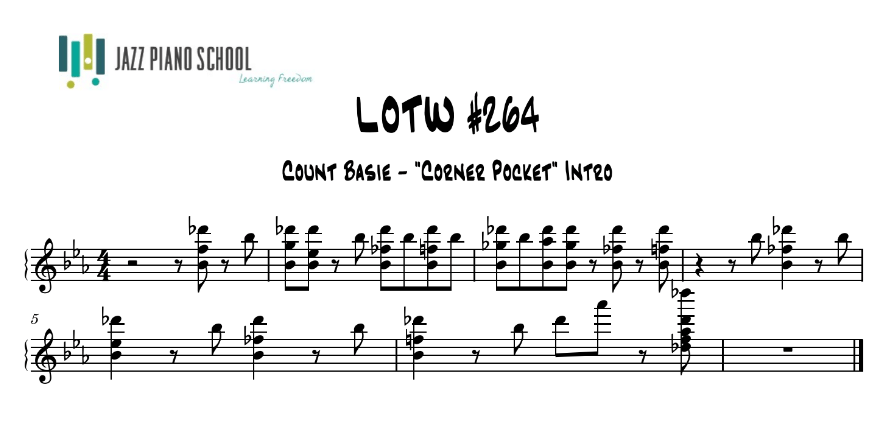 If you have questions or suggestions for a Lick Of The Week you would like us to do, please leave them in the comments down below.
Happy Practicing!