Bill Evans often combined multiple keys in his arrangements of jazz standards.
In his version of "Make Someone Happy," he plays 1 chorus out front in A major in a slower, rubato style.
At the end of the chorus, he brings in the band with this clever phrase in tempo.
Check it out!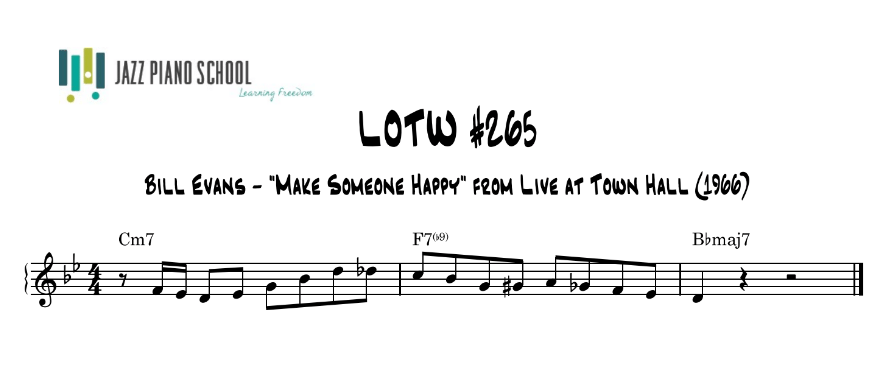 If you have questions or suggestions for a Lick Of The Week you would like us to do, please leave them in the comments down below.
Happy Practicing!