This tune by Bud Powell went on to become a jazz standard, and is often quoted by bebop jazz musicians.
A defining characteristic is this unique intro by Bud, which includes diatonic 7th chords playing up the F major scale.
Enjoy!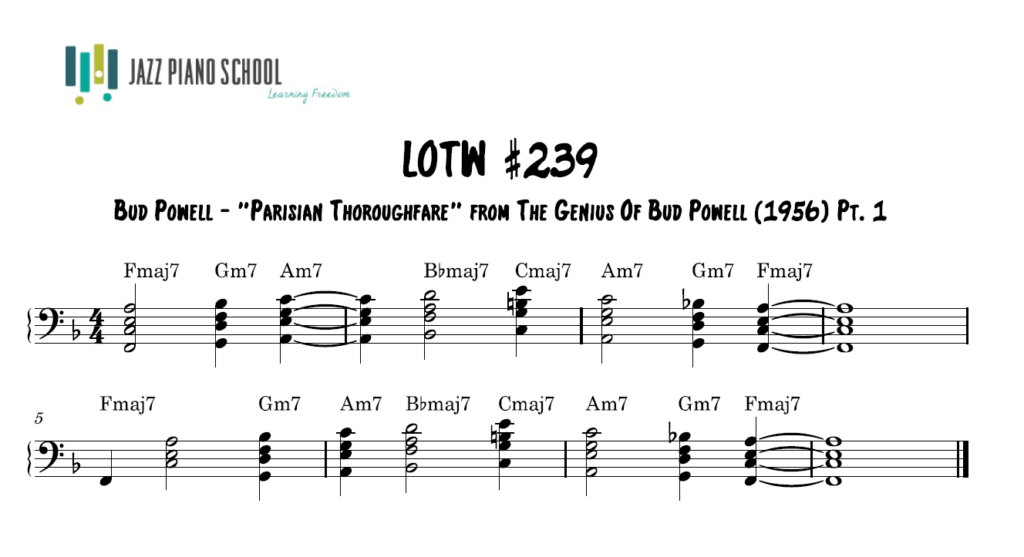 If you have questions or suggestions for a Lick Of The Week you would like us to do, please leave them in the comments down below.
Happy Practicing!