Bill Evans was a master of using substitute chord changes to achieve advance color and expression in his improvising.
Here is a solo break from "A Sleepin' Bee" during a live recording at the Montreaux Jazz Festival in 1968.
Enjoy!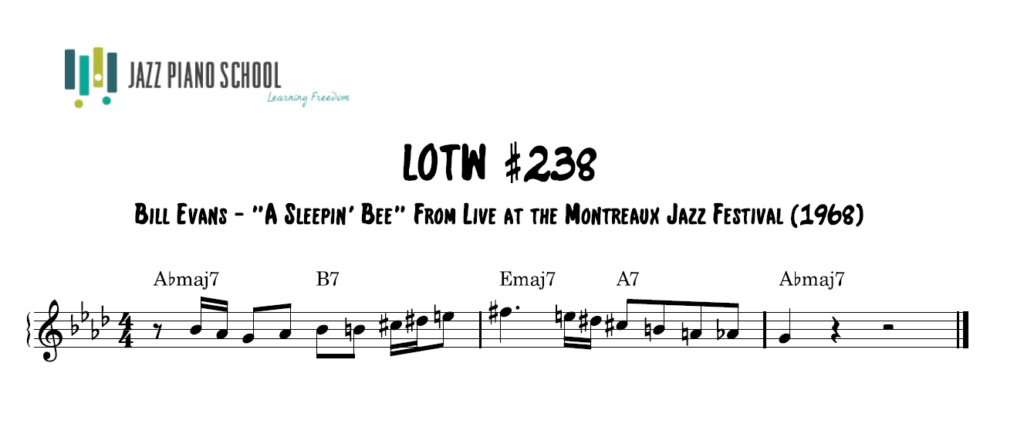 If you have questions or suggestions for a Lick Of The Week you would like us to do, please leave them in the comments down below.
Happy Practicing!