Tete Monotliu is an often undercelebrated jazz pianist from Catalonia, Spain.
When notable jazz musicians such as Kenny Dorham, Ben Webster, and Dexter Gordon emigrated to Europe during their careers, Tete recorded with all of them.
Here he is playing with KD on "Manha de Carnival," more commonly known as "Black Orpheus."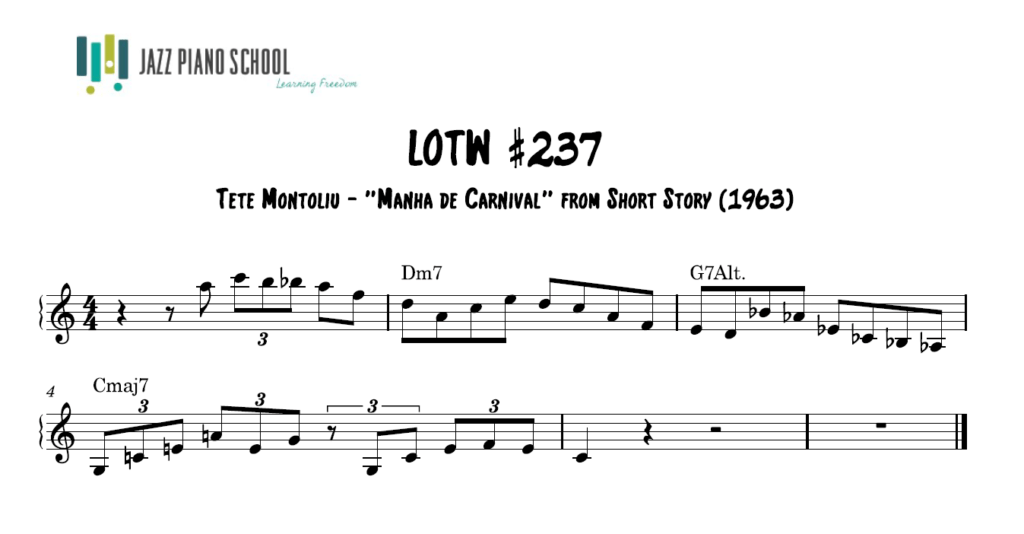 If you have questions or suggestions for a Lick Of The Week you would like us to do, please leave them in the comments down below.
Happy Practicing!