Brad Mehldau is often known for playing lines that rise above the normal grid of subdivisions.
Check out this line from "Bewitched" on Art of the Trio Vol. 3, where he bends time and space and plays outside of the grid!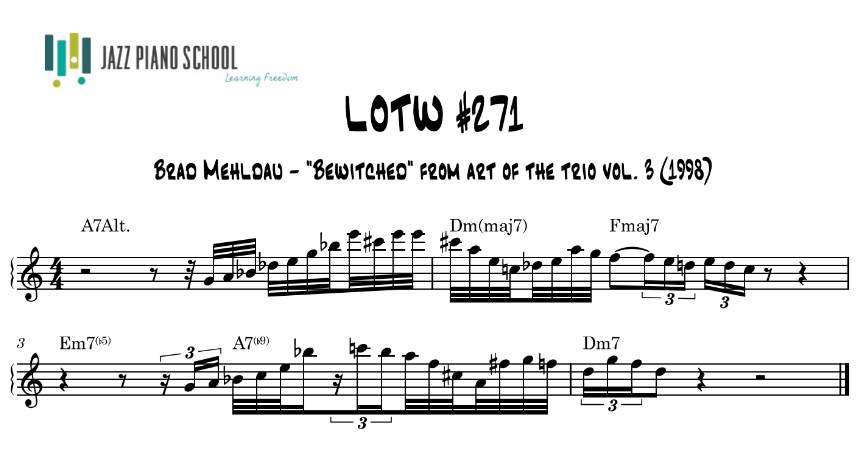 If you have questions or suggestions for a Lick Of The Week you would like us to do, please leave them in the comments down below.
Happy Practicing!