Gonzala Rubalcaba can play incredible freely improvised solos, and also shred on jazz standards!
Here is a lick he pulls out after 1 chorus of improvised melody accompanied by Ron Carter on Bass from his 1994 album "Diz…."
Enjoy!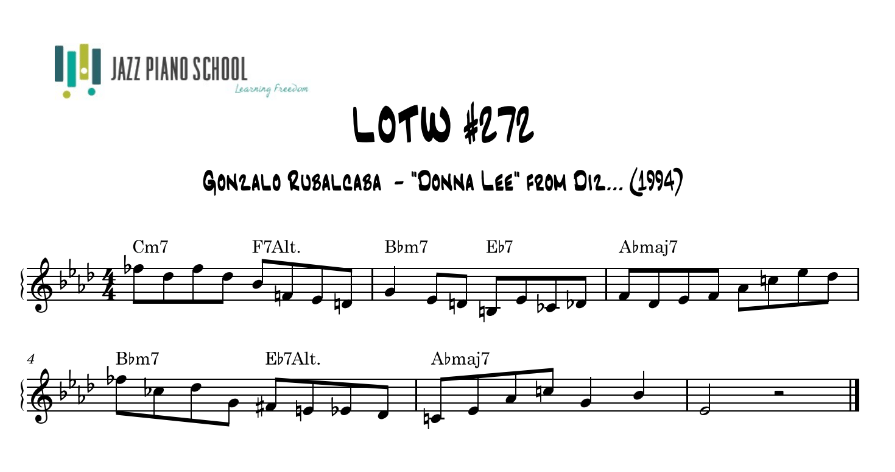 If you have questions or suggestions for a Lick Of The Week you would like us to do, please leave them in the comments down below.
Happy Practicing!