Bud Powell was known for his ability to play tunes in a blazing bebop jazz style.
"Sweet Georgia Brown" was often used as a vehicle to show how fast the best musicians could play.
Check out Bud's blazing intro to this tune from his record Jazz Giant (1954).
Enjoy!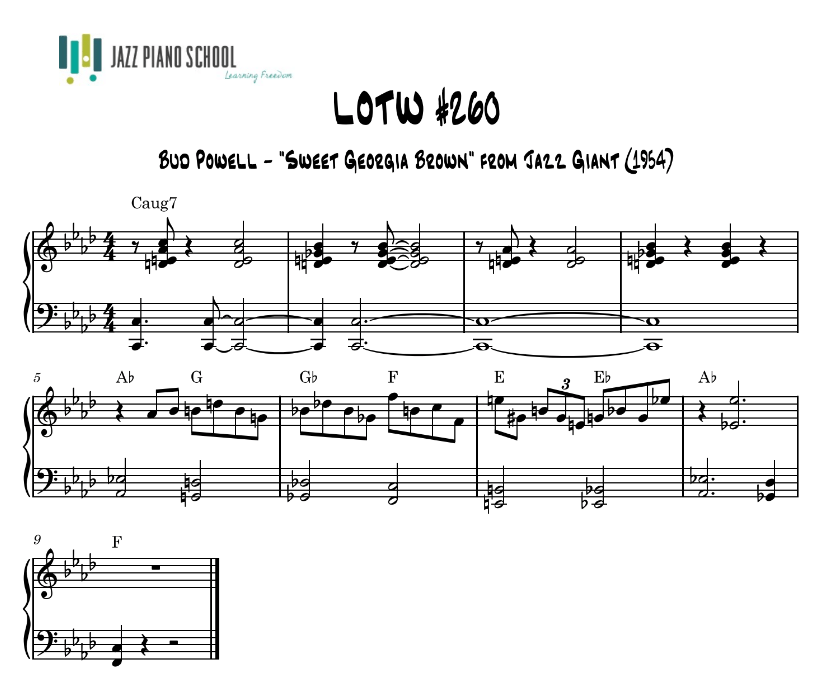 If you have questions or suggestions for a Lick Of The Week you would like us to do, please leave them in the comments down below.
Happy Practicing!