Bill Evans was a master of using music theory in his jazz piano stylings.
This lick uses parallel minor third intervals to create a melody over a 2-5-1 progression. Even without the theoretical jargon, it still sounds great!
Enjoy!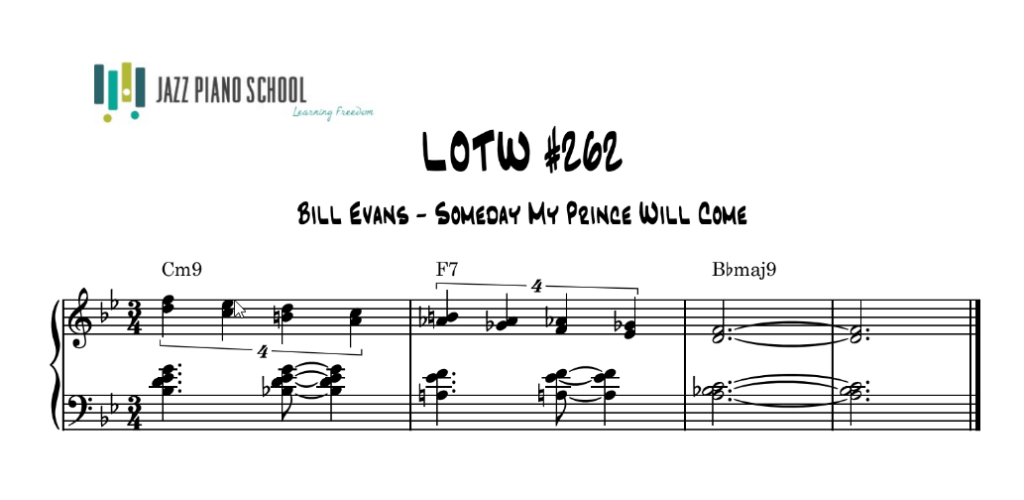 If you have questions or suggestions for a Lick Of The Week you would like us to do, please leave them in the comments down below.
Happy Practicing!