Erroll Garner was a jack of all trades when it came to jazz piano.
He could swing, play stride piano, and could pull out lines which would knock the socks off of jazz players to this day.
Here is his opening line from "Indiana."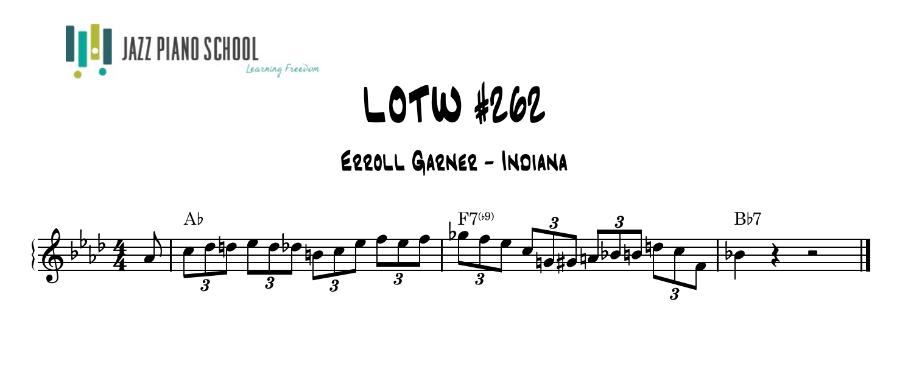 If you have questions or suggestions for a Lick Of The Week you would like us to do, please leave them in the comments down below.
Happy Practicing!