We all know that Wynton Kelly can show us how it's done when it comes to playing the blues.
How about minor bebop vocabulary, you might ask? Well… he's got that covered too!
Check out these expert minor ii-V-I lines from Wynton over Benny Golson's jazz standard tune, "Whisper Not" from his album "Piano" (1958).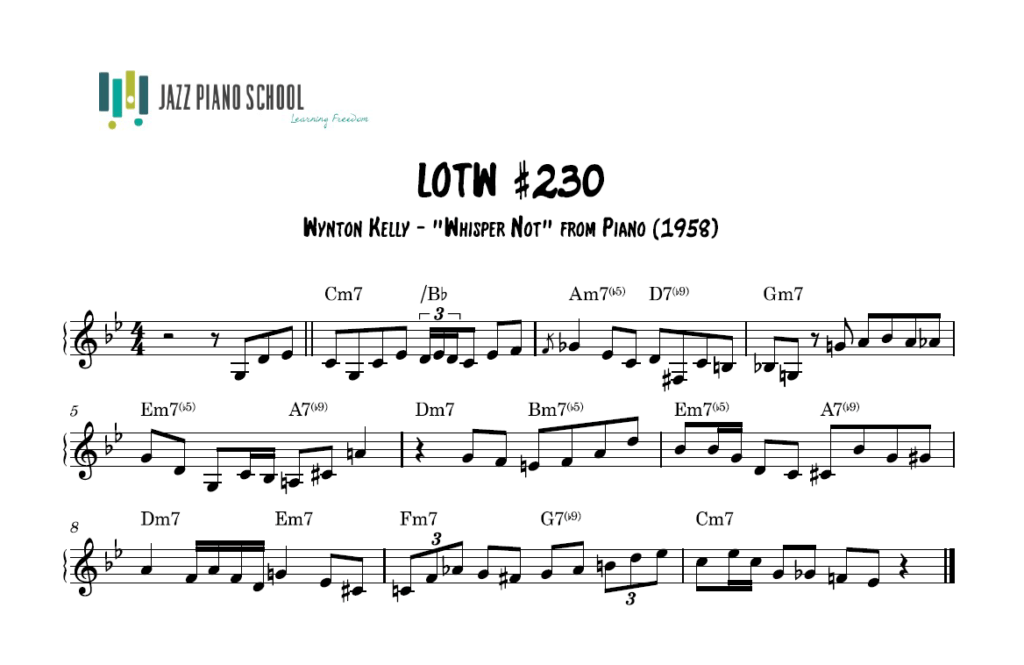 If you have questions or suggestions for a Lick Of The Week you would like us to do, please leave them in the comments down below.
Happy Practicing!