It is always interesting to see how great jazz improvisers interpret classic standard tunes.
In this case, we are looking at McCoy Tyner's rendition of "Autumn Leaves," one of the most played songs in the jazz idiom.
Check out his use of chromatic notes, as well as the whole tone scale. The rest of this track is not to be missed!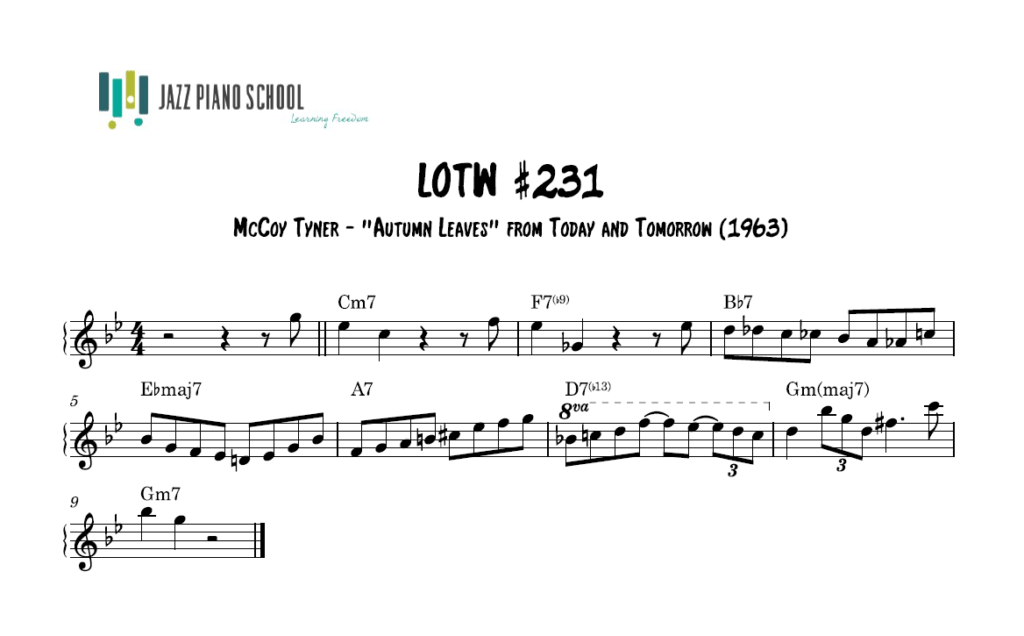 If you have questions or suggestions for a Lick Of The Week you would like us to do, please leave them in the comments down below.
Happy Practicing!