What better way to ring in the Holidays than with Vince Guaraldi's "Skating!"
This piece always reminds us of the holiday season. The melody flows in parallel thirds, and is followed by colorful chords ascending in minor thirds.
Pull out this piece at any Christmas party, and you will surely impress!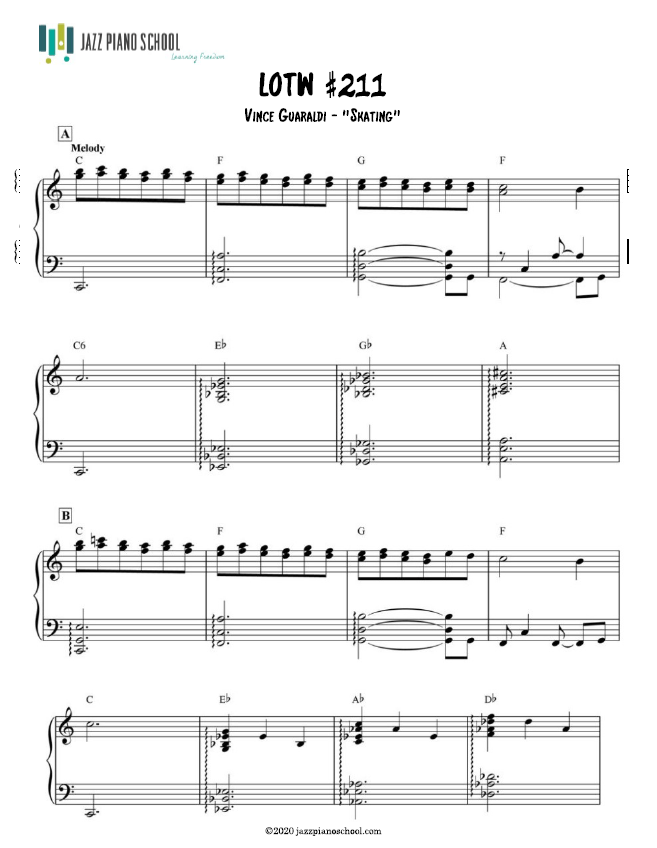 If you have questions or suggestions for a Lick Of The Week you would like us to do, please leave them in the comments down below.
Happy Practicing!