Here is an intro to one of Monk's signature tunes "Brilliant Corners."
It features some dissonant intervals over a series of dominant chords, which stay true to form for Monk's unique pianistic style.
Enjoy!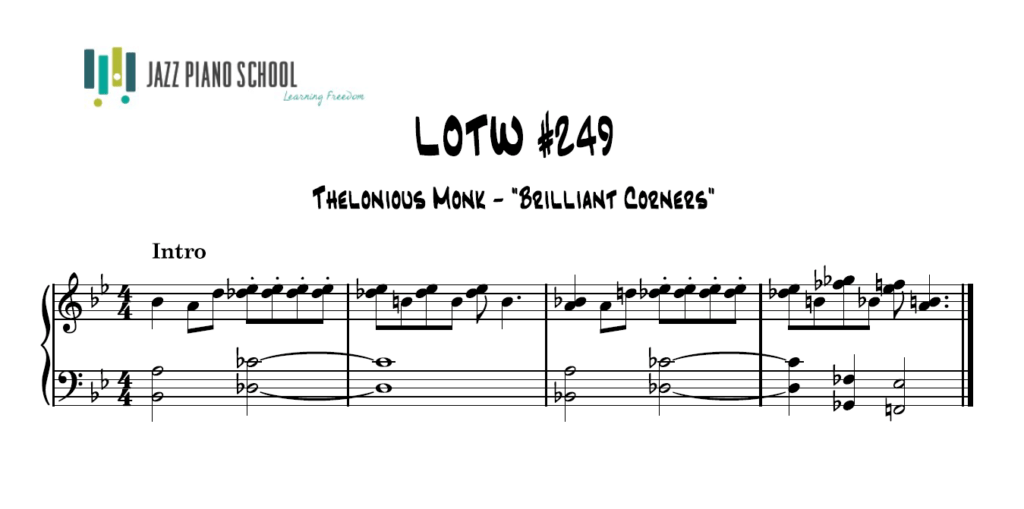 If you have questions or suggestions for a Lick Of The Week you would like us to do, please leave them in the comments down below.
Happy Practicing!