In the mid 1950's, Miles Davis had a quintet which later became known as the "First Great Quintet."
In the rhythm section, Red Garland was always ready to tear it up.
This track from the album "Relaxin' with the Miles Davis Quintet" is no exception.
Listen as he tears these rhythm changes apart on "Oleo!"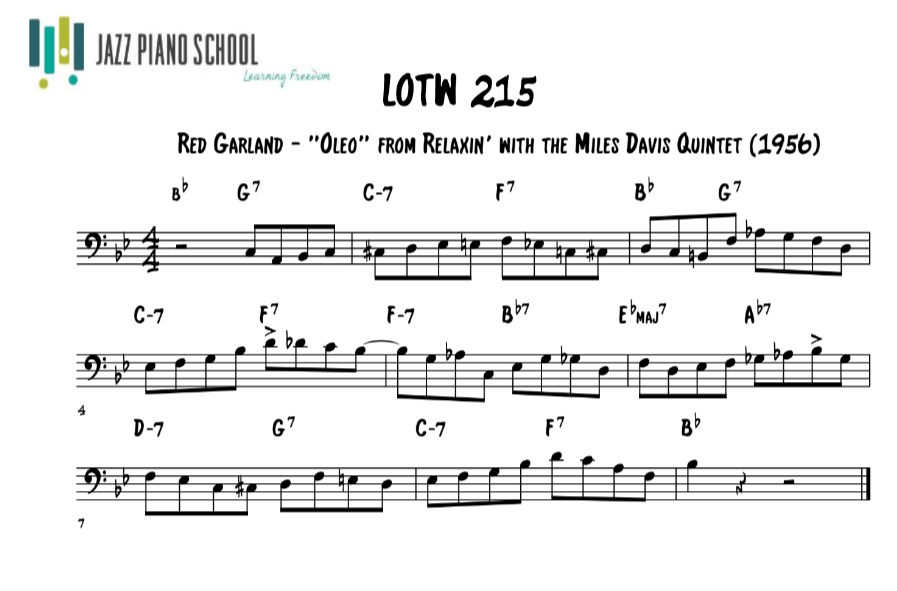 If you have questions or suggestions for a Lick Of The Week you would like us to do, please leave them in the comments down below.
Happy Practicing!