This is a great podcast for beginners, to get started on 5 very easy steps today! With these steps you'll have a plan to begin your learning. The best part is they're very easy so you can begin today if you'd like. I know starting is the hardest part so I really wanted to give everyone simple, simple steps to get started so you didn't feel overwhelmed. The first step is by far the easiest and fun! The next steps get slightly more challenging, and by challenging I mean the amount of effort it takes to get off the couch and walk to the kitchen. So goodluck, and as always post questions if you have any!
The 5 Easy Steps To Get Started
#1 Listen to a jazz cd
#2 Familiarize yourself with the piano
#3 Learn your major scales
#4 Learn your major and minor triads
#5 Learn your chord symbols
Resources Mentioned:
Notes on the piano for step #2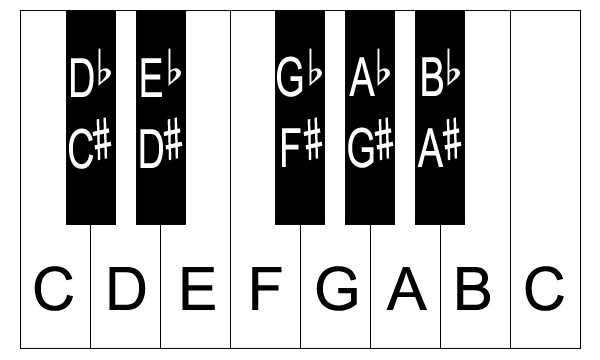 Major Scales for step #3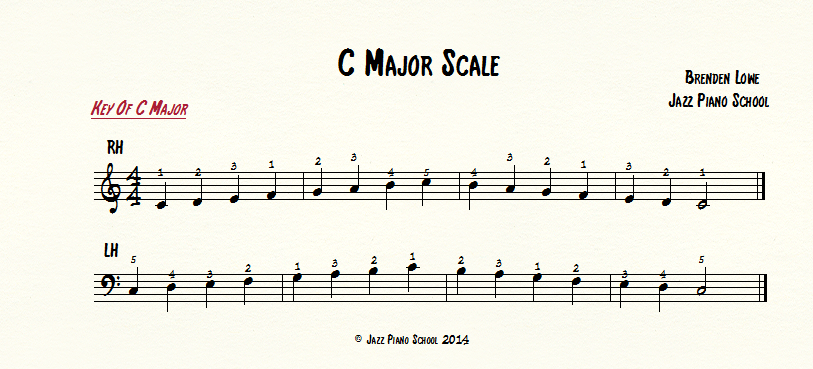 Major and Minor Triads for #4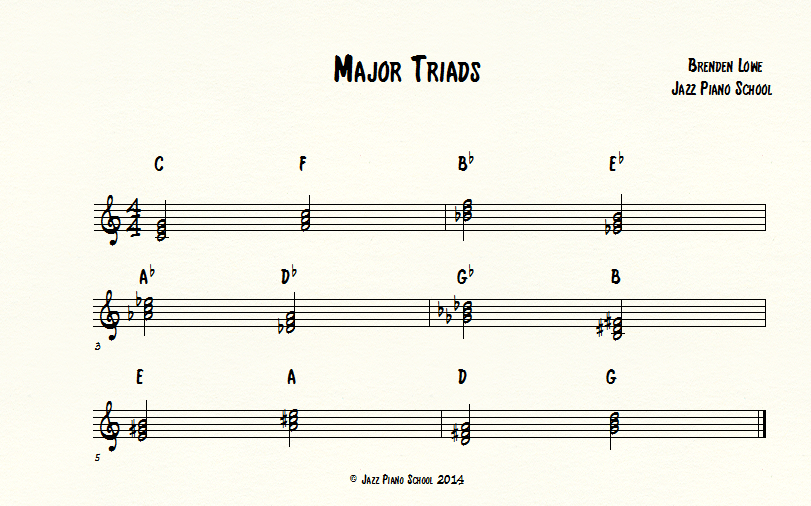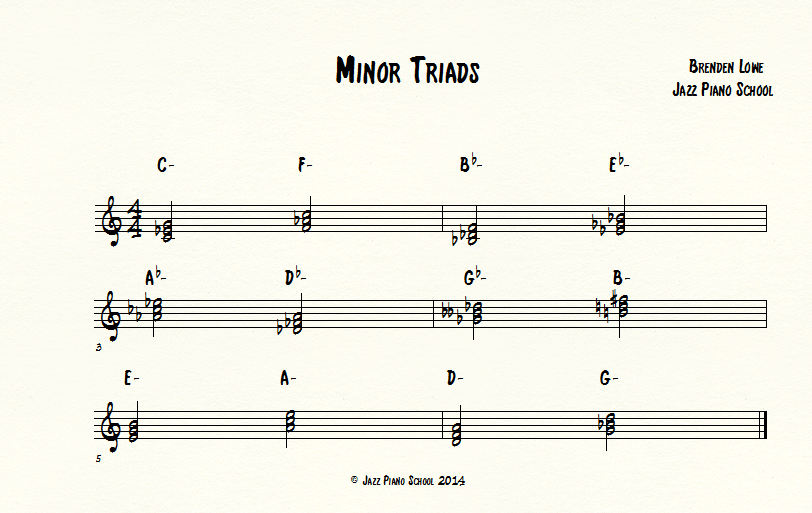 Chord Symbols for step #5
Major Triads
You just see the letter alone: C, or D, or F
Minor Triads
You will see "m" or "-" or "min" next to the letter.
i.e. "C-", "Fmin", "Ebm"
If You Enjoyed This Episode…
Please share it! All you have to do is click on one of the buttons below.
Also if you wouldn't mind leaving a review in itunes. It only takes a second to help the show increase in the rankings!
Thank you for all your support!
(Note: Do you want to start learning more about jazz piano in a way that's organized and structured? Are you looking for a starting point? If so, check out our FREE beginner guidebook to get the scoop!)