In this weeks lick, we showcase one of our jazz piano heroes, Duke Jordan.
He was a legendary sideman with greats such as Charlie Parker and Cannonball Adderly, and made several influential recordings as a leader.
His classic jazz composition, "Jordu," features a chord progression known as the circle of fifths.
Listen to how he plays the changes on this cut from his 1990 recording, "Flight to Denmark."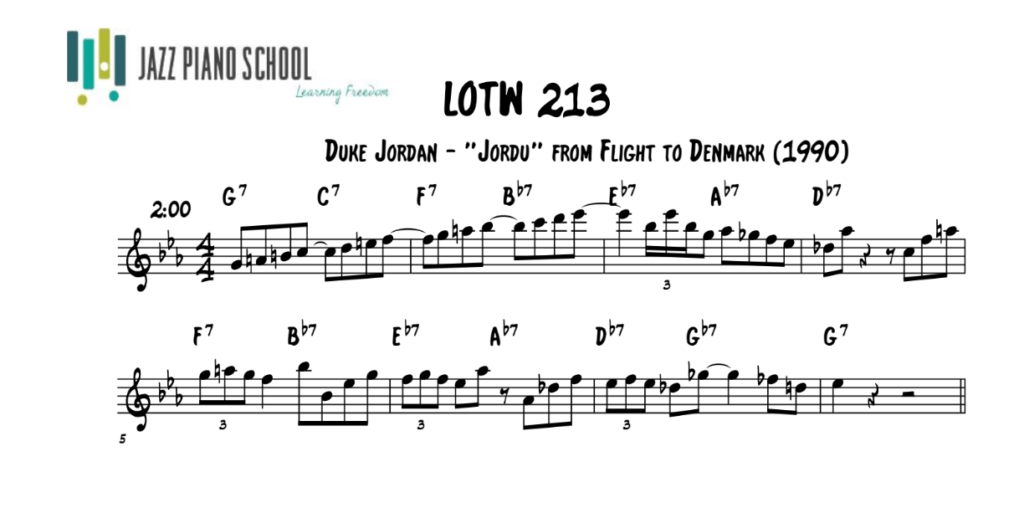 If you have questions or suggestions for a Lick Of The Week you would like us to do, please leave them in the comments down below.
Happy Practicing!