On Monday, October 2nd, 2017 I had the privilege of participating in Barry Harris' Masterclass at Manhattan School of Music as his ginny pig pianist. Barry is a bebop pioneer whose teaching has played an important part in the development of many jazz musicians. Here are 3 takeaways from what he showed me at this specific masterclass:
Diminished Scale is not simply the "whole half scale", but rather a scale that is built off 4 Dominants.
How To Create Chords From Scales
Barry believes the major scale is missing a note, so he created what he calls the "6th Diminished Scale", which he believes is the "real major scale". His scale adds one extra note, the b6. So rather than a C Major Scale being: C, D, E, F, G, A, B, C. His 6th diminished scale would be C, D, E, F, G, Ab, A, B, C. This results in 2 underlying chords from the scale: C6 and Bdiminished as outlined below:
He applies this philosophy to be able to create chords from any scale, even this made-up scale of "C, C#, D, D#, E, G, F, F#, G, G#, A, A#, B, D, C". Yes, that's not a typo – it's a chromatic scale where every time you land on E you go up to G and when you get to B go up to D. This was the result of that experiment:
(Note: Do you want to start learning more about jazz piano in a way that's organized and structured? Are you looking for a starting point? If so, check out our FREE beginner guidebook to get the scoop!)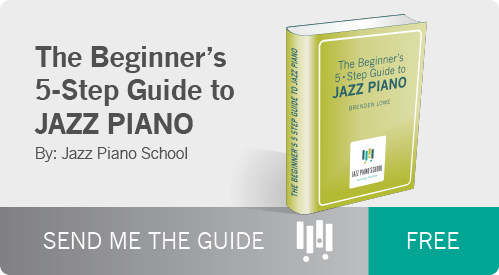 How To Create Movement With Inner-Voices
Inner-voice movement allows for true voice-leading and seamless transition between chords. Here are a few various examples that Barry demonstrated of movements with inner-voice motion:
Watch Barry apply these concepts in context during a brief performance of "Round Midnight" at the masterclass:
(Note: Don't forget to pick up your FREE guidebook to jazz piano! This is the best place to start learning!)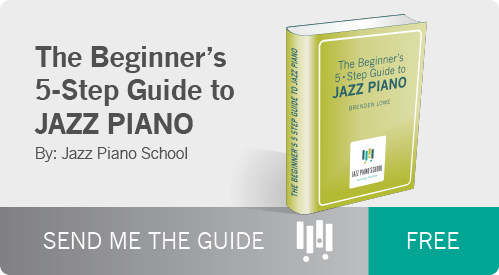 Bijan Taghavi is a pianist, composer, and educator currently based in New York, NY. For more information visit: BijanJazz.com.