Happy 103rd Birthday, Monk!
To celebrate Thelonious Monk this October, here is a lick from his quintessential 12 bar blues, "Straight, No Chaser."
The opening chorus of his solo features a rhythmic melodic idea which he transforms through the chorus with style.
Thanks for the music, Monk!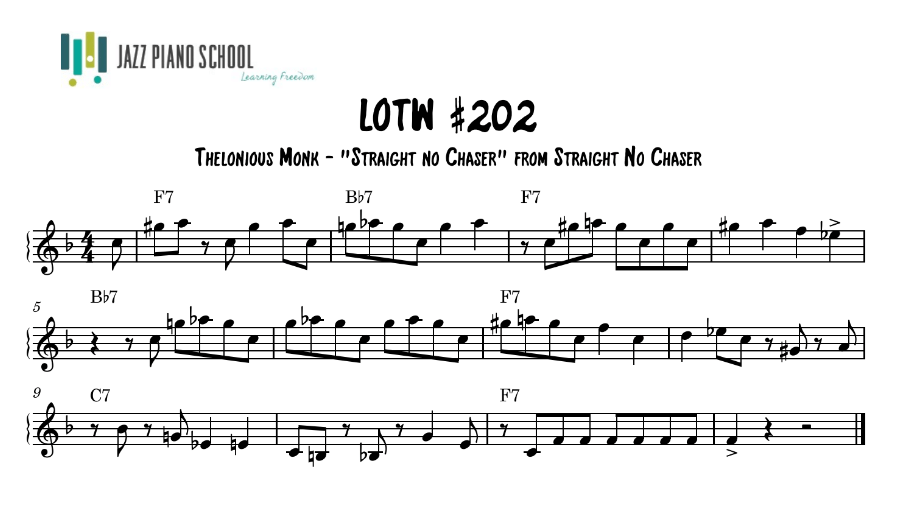 If you have questions or suggestions for a Lick Of The Week you would like us to do, please leave them in the comments down below.
Happy Practicing!