Here is an excerpt from bebop legend Bud Powell's take on the standard tune, "Cherokee."
Bud plays some blazing lines on this track, the rest is definitely worth checking out to see how it's done!
Enjoy!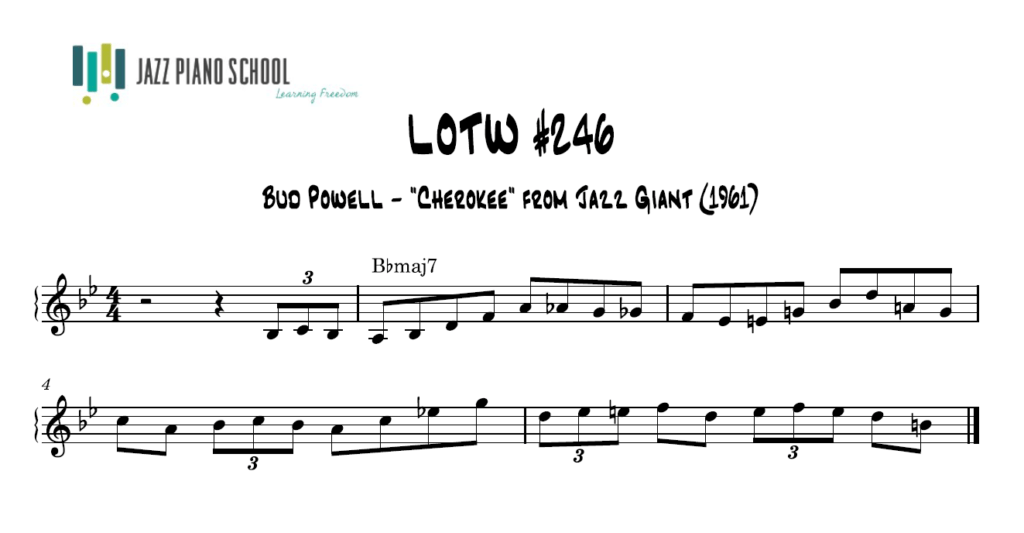 If you have questions or suggestions for a Lick Of The Week you would like us to do, please leave them in the comments down below.
Happy Practicing!