On one of his trademark recorded tunes, Bud Powell shows his true prowess as one of the originators of the bebop language. "
All God's Chillun Got Rhythm" incorporates a sequence of several 2-5-1 progressions, and Bud executes them seamlessly on this rendition off of his album Jazz Giant (1950).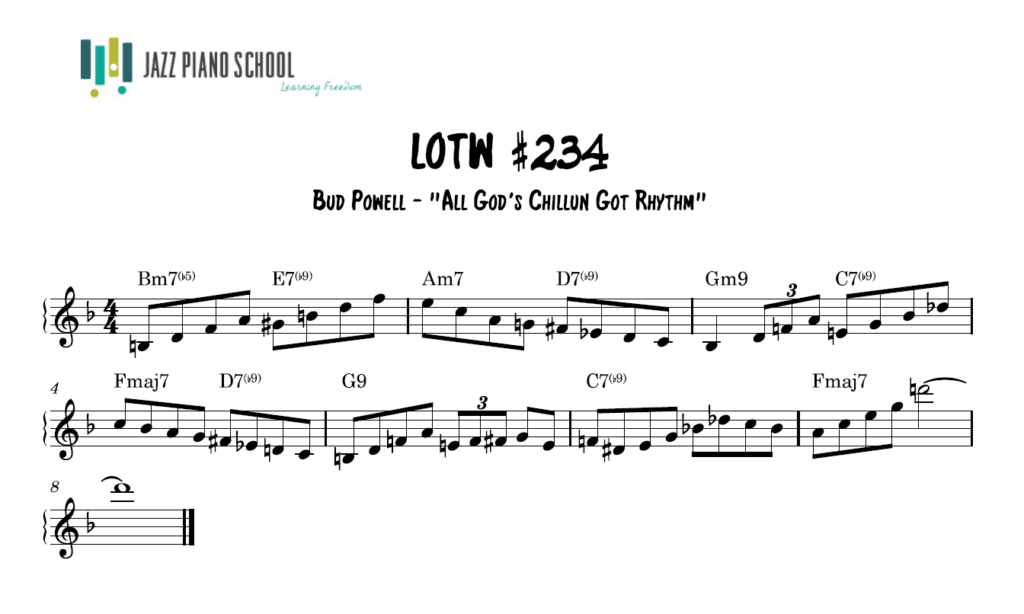 If you have questions or suggestions for a Lick Of The Week you would like us to do, please leave them in the comments down below.
Happy Practicing!