Chick Corea is always full of surprises!
Check out this solo sendoff to complete our review of "Armando's Rhumba" off of his iconic album "My Spanish Heart" (1976).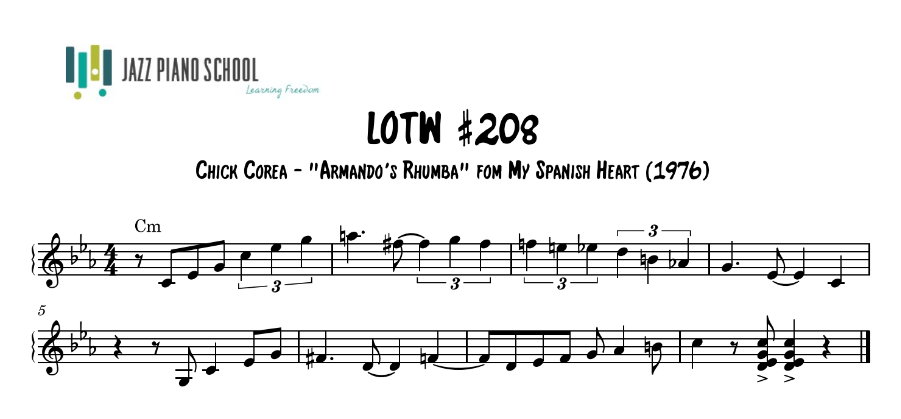 If you have questions or suggestions for a Lick Of The Week you would like us to do, please leave them in the comments down below.
Happy Practicing!