Bud Powell is the father of Bebop Jazz piano playing.
Check out this absolutely blazing intro to "Get Happy" from the album Jazz Giant (1950).
This intro will knock your socks off!!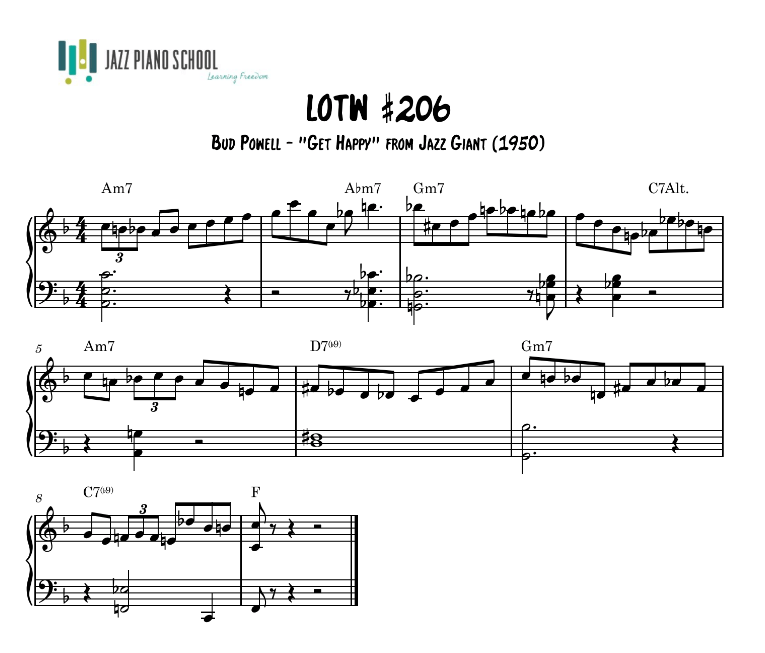 If you have questions or suggestions for a Lick Of The Week you would like us to do, please leave them in the comments down below.
Happy Practicing!