Sometimes Oscar Peterson plays SO FAST, you have to slow it down to even hear what he is playing!
Luckily, we've done that for you for this week's LOTW. Check out this lick from "Billie's Bounce," a blues track off of Oscar's album "Encore at the Blue Note" (1990).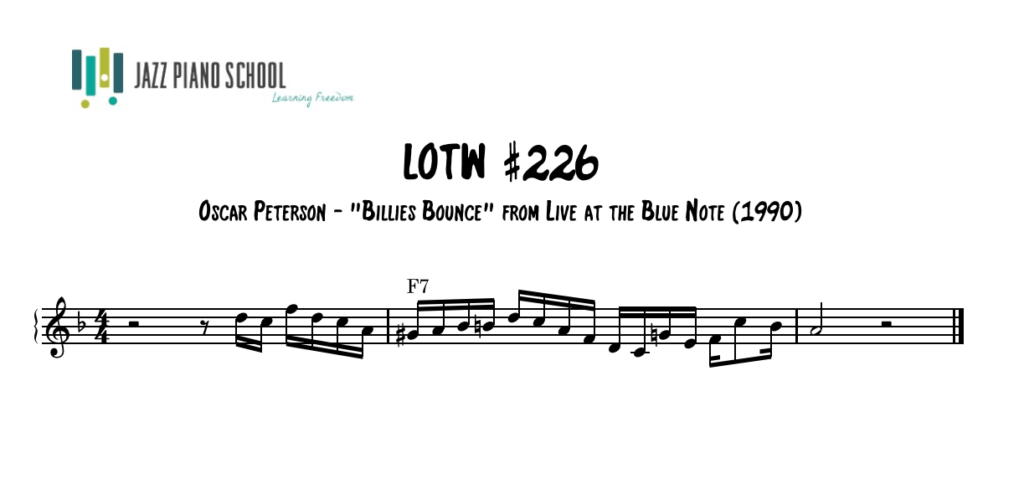 If you have questions or suggestions for a Lick Of The Week you would like us to do, please leave them in the comments down below.
Happy Practicing!