Brad Mehldau Transcriptions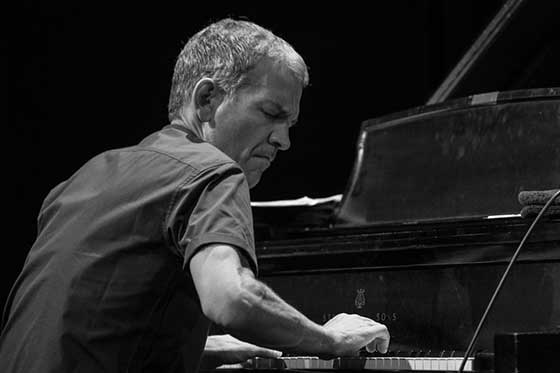 Transcription #1 - "Round Midnight Intro"
From the Album "Alone Together"
This piano intro comes from a juggernaut of an album with artists of multiple generations: pianist Brad Mehldau, saxophonist Lee Konitz, and bassist Charlie Haden; all legends in their own right. Brad hangs with the big dogs and lays down an intro while throwing in some of his characteristic LH counterpoint in a virtuosic fashion.
Transcription #2 - "Might As Well Be Spring"
Brad Mehldau comes out swinging in his first album as a leader, "Introducing Brad Mehldau" (1995). He freshly interprets the standard tune "It Might as Well Be Spring" with his trio in 7/4 meter. In his solo, Brad navigates the odd time signature with an impressive extended passage of two-hand unison improvised lines.